Aquarius daily horoscope – March 1 2019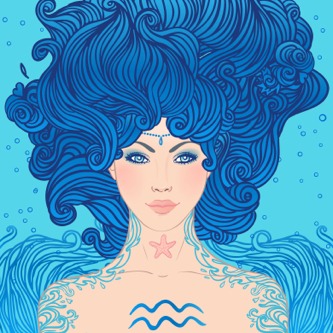 May March be marvellous for you……
Happy new month – may it be marvellous! For those of you who like to follow the Moon, click here for the March Moon times… It's going to be a big month for everyone, with the planet Uranus changing signs for real, moving into Taurus where it will stay until 2026.
What to expect in the month ahead……
If you're having second thoughts about a matter related to cash, property or possessions, that could be a good thing! Mercury is retrograding so it really won't do you any harm to think again when it comes to anything to do with spending, money, your values and/or your own all-important self-worth. Life at home is about to swerve towards exciting.
Is this the month you will change your life?
I believe that the Sun, Moon and stars are as magical as they look. I've been working with them for 20 years and I can tell you, doing so is life-changing. Do it yourself this month and see. Start with the Moon – this month we get the New Moon in Pisces and the Full Moon in Libra. This will mean something different to everyone, depending on their sign or rising sign. Discover the basic rules for How To Work With The Magical New and Full Moon in my (free) Moon Lite Club here.
_